A free content funnel works by offering a free piece of content in exchange for your prospect's contact information.  The goal of a content funnel is to maximize the number of leads for the offer.
At OSP, we have 3 content pieces that you can promote. If you'd like to see these funnels, go the HOME PAGE and scroll down to FEATURED RESOURCES.

How the Content Funnels work at OSP
1 – You promote a selected resource via your custom link
2 – A prospect signs up for the resource
3 – The prospect gets instant access to the training or report
4 – The prospect is added to an OSP email list
5 – The prospect is sent 7-8 emails over the next 14 days, asking them to sign up for a demo with your custom demo link
6 – If the customer signs up for OSP at any part of this process, the affiliate gets credit for the sale.
How to Promote Your Content Funnel
Step 1 – Login into OSP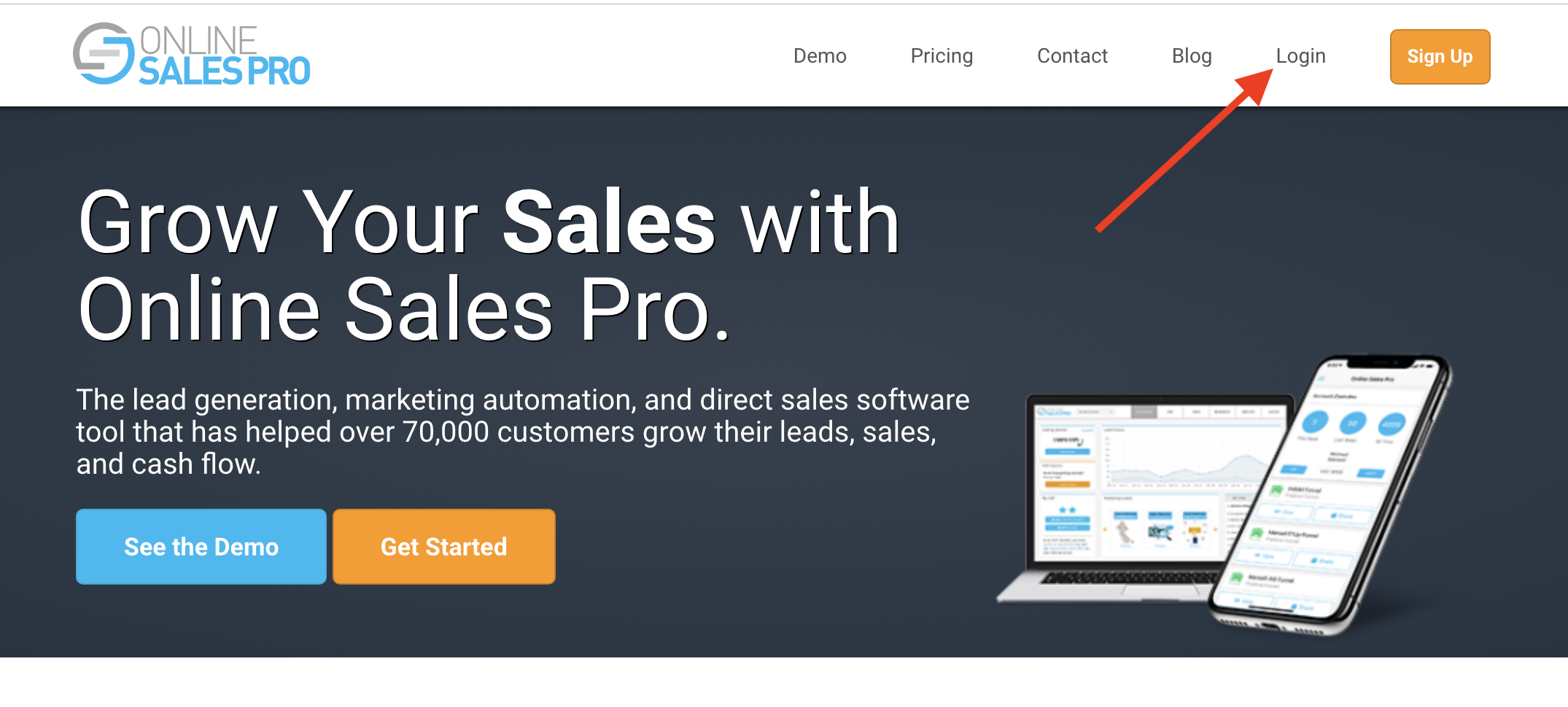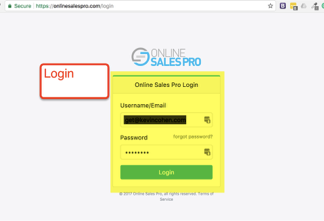 Step 2 – Click the AFFILIATE tab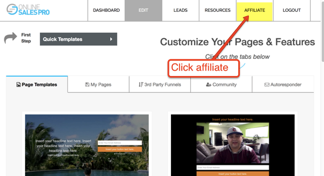 Step 3 – Click LINKS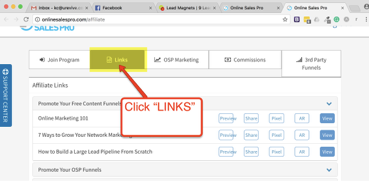 Step 4 – Press VIEW to preview each funnel and grab your links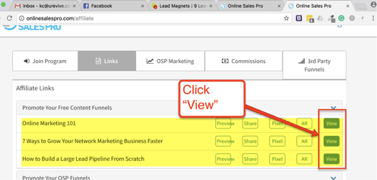 Step 5 – Promote
Share your link with your audience.