You can add a page from a fellow OSP user by clicking on Edit from the top navigation and selecting the My Pages tab. Click on "Add a page via share code."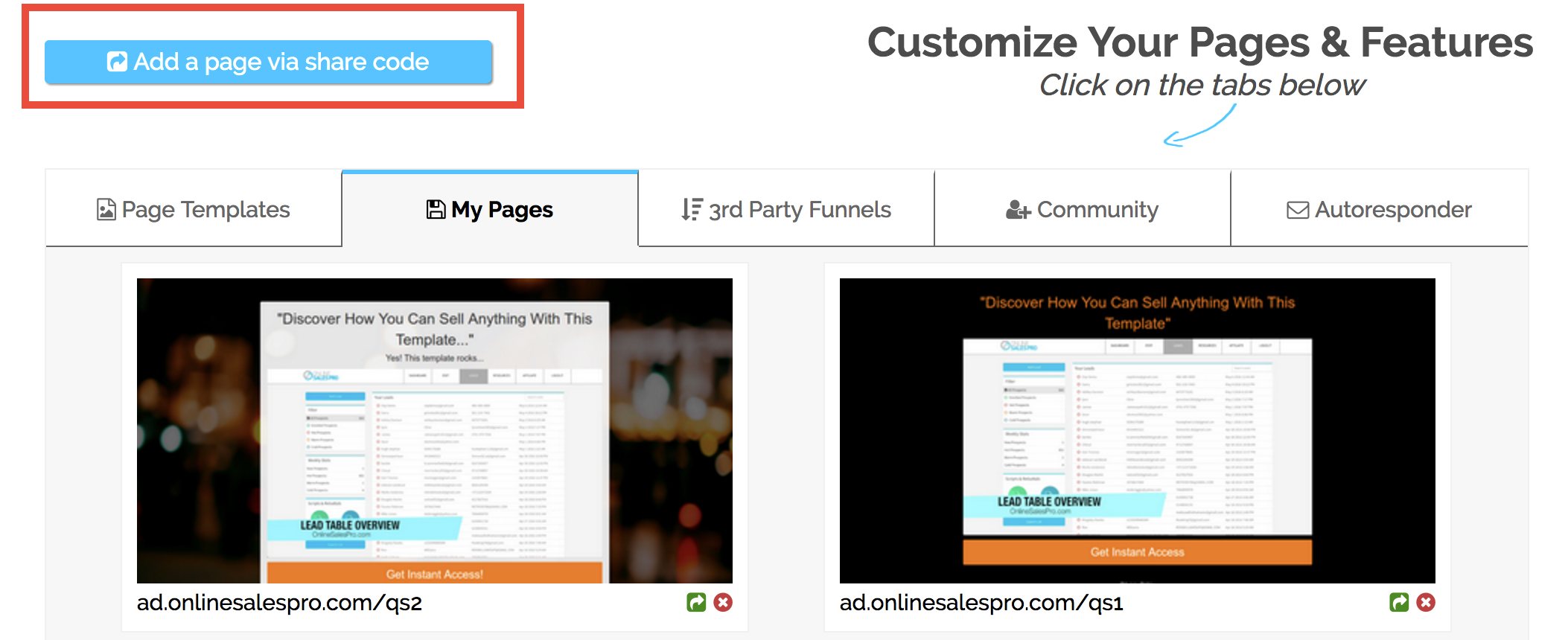 Enter the Share Code provided by the other OSP user in the space provided and select OK to save it. For instance, if the Share Code received were this one - Q8EBBPB7EE, you would copy and paste that into the area below and click on OK: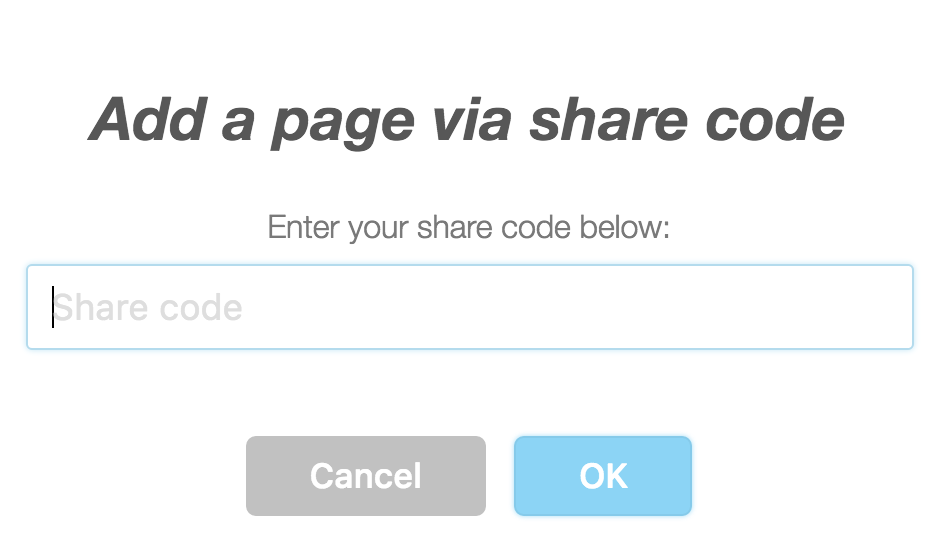 Note that the Share Code will be a combination of capital letters and numbers.  
Once you have copied the share code in the box, the page created by the other OSP user will automatically be placed in your My Pages section.