Included with your subscription plan, Online Sales Pro provides marketing guides to help train you on social media and marketing once you have your landing pages created. Here's where you find them on your dashboard: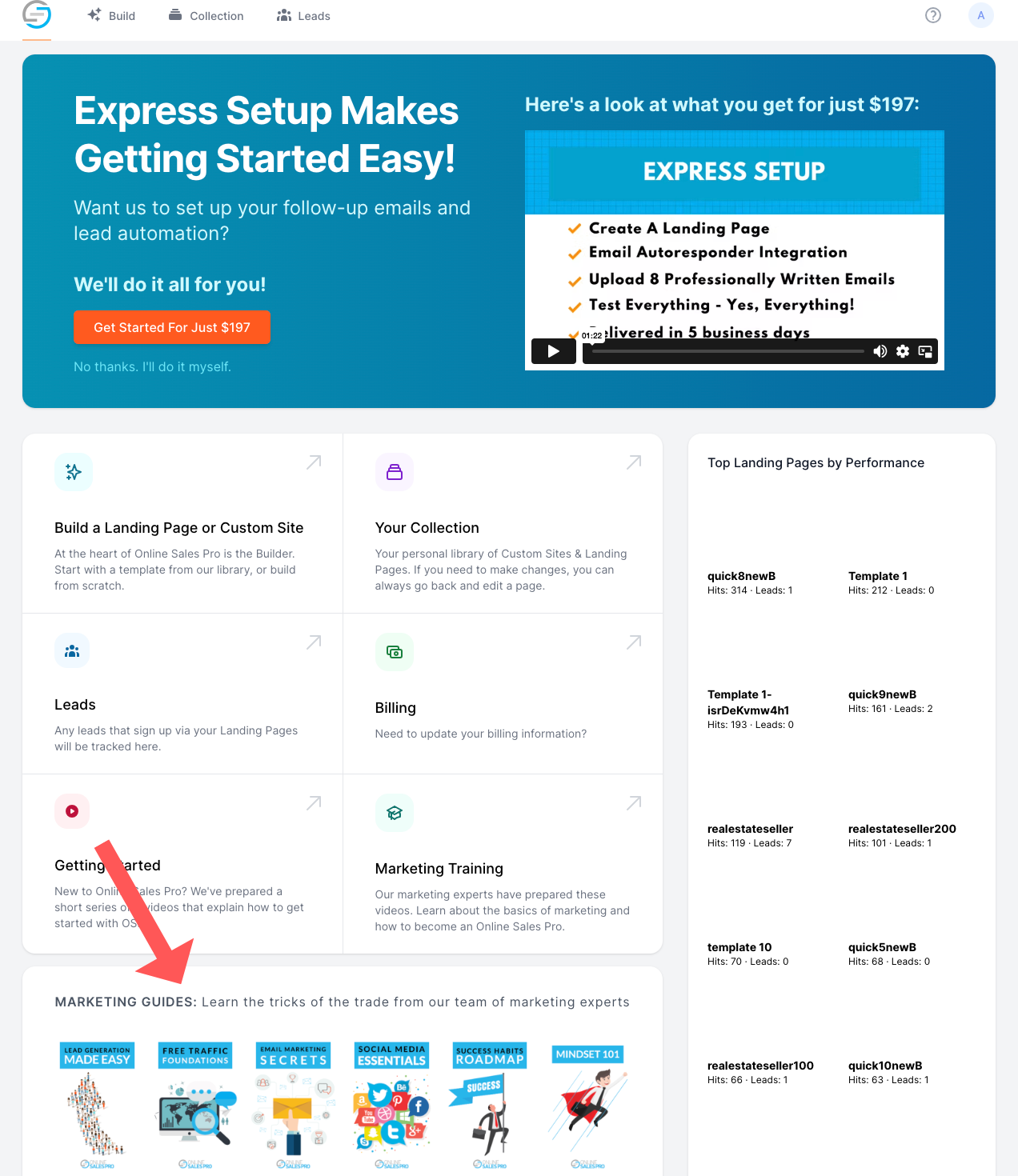 These marketing guides provide all sorts of training and material to show you how to generate leads or how to use email to market your product or service or how to establish a social media presence. To give you a better idea of what is covered, here are summaries of several of them:
Lead Generation Made Easy: Building leads is the difference between success and failure for internet marketing, and it's even more true in today's world of online business than it perhaps ever has been. A lead is someone who has unlimited potential for you as far as your business is concerned. This book explains the importance of building leads for your business who will become faithful customers who might go on to make many more purchases in future.
Free Traffic Foundations: Traffic is the most important factor for a successful website. Traffic helps you to rank higher in search engines, to gain expertise in a topic or industry, to establish influence, and to give you the ability to earn money through affiliate sales, direct sales, or even advertising on your website. Getting traffic these days is tricky, but this book tells you how to attract people to your site without spending a dime.
Email Marketing Secrets: Top marketers are quick to say that if you want to increase your audience and their engagement for your business, your website, or your blog, the most effective way to do that is with email marketing. Unlike other forms of marketing, you'll actually be able to reach your audience directly in their inboxes without having to go through any third party. This book will walk you through the ropes and show you how.
Learn more about topics that will help you grow your business. In the Marketing Guides area, click on the orange arrows to toggle from guide to guide to see our entire library.