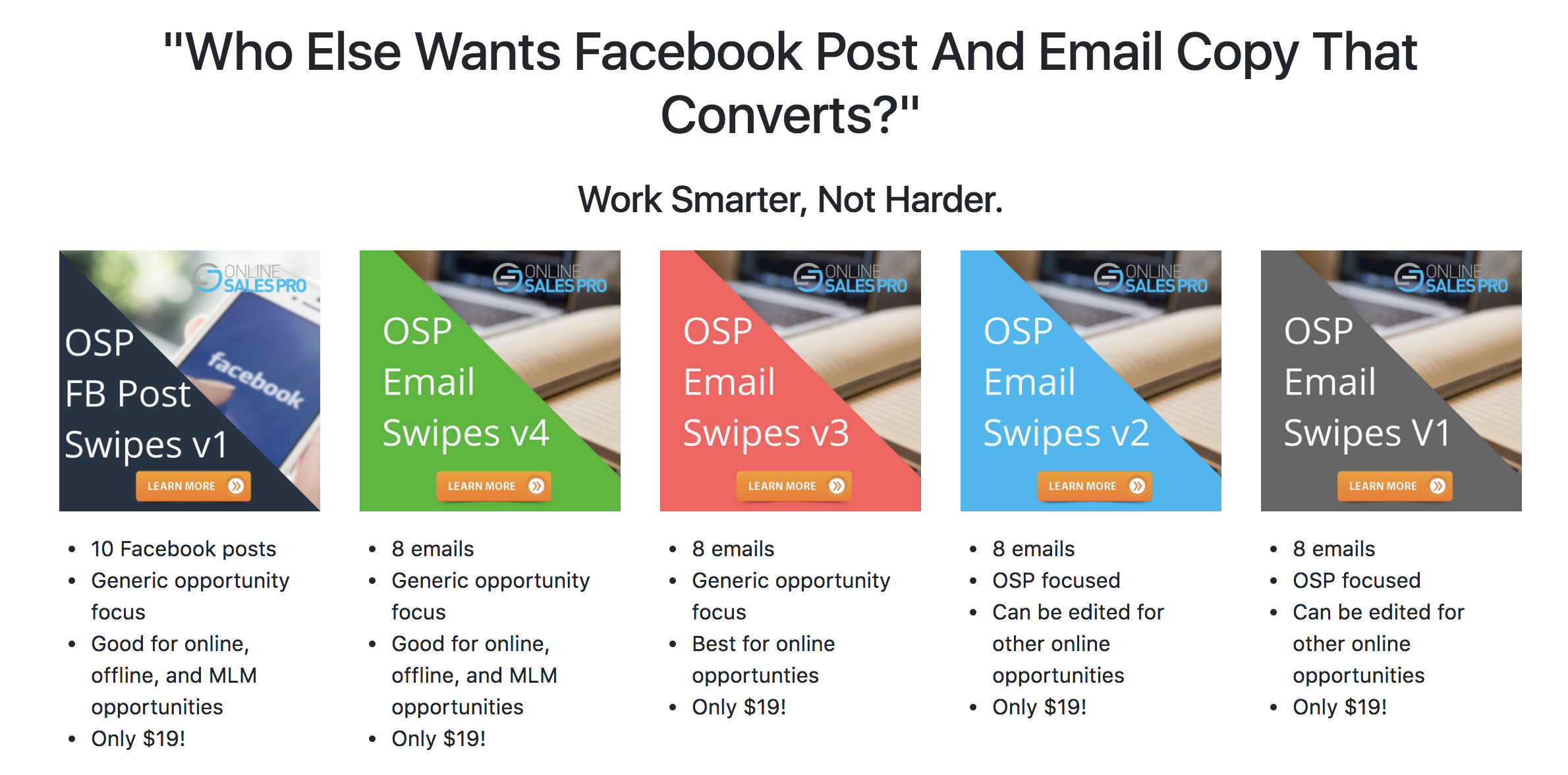 A swipe or swipe file is a collection of tested and proven advertising and sales letters.
These are online messages (emails) sent to potential customers featuring your product or service.  These messages are sent out typically through an autoresponder so that potential customers receive an automated series of messages. 
Potential customers will end up getting a series of messages, providing additional information about why they should purchase whatever it is you are selling.  These sales messages are professionally written by a marketer. 
Need swipes? Our marketing team crafted these swipe sets, and they're awesome.