First, you will need to find your MVP Shareable Store link. Click on this link if you haven't done that yet. 
The leads generated from the Contact Me form on your MVP Store will be added to your list or campaign once you complete the steps below.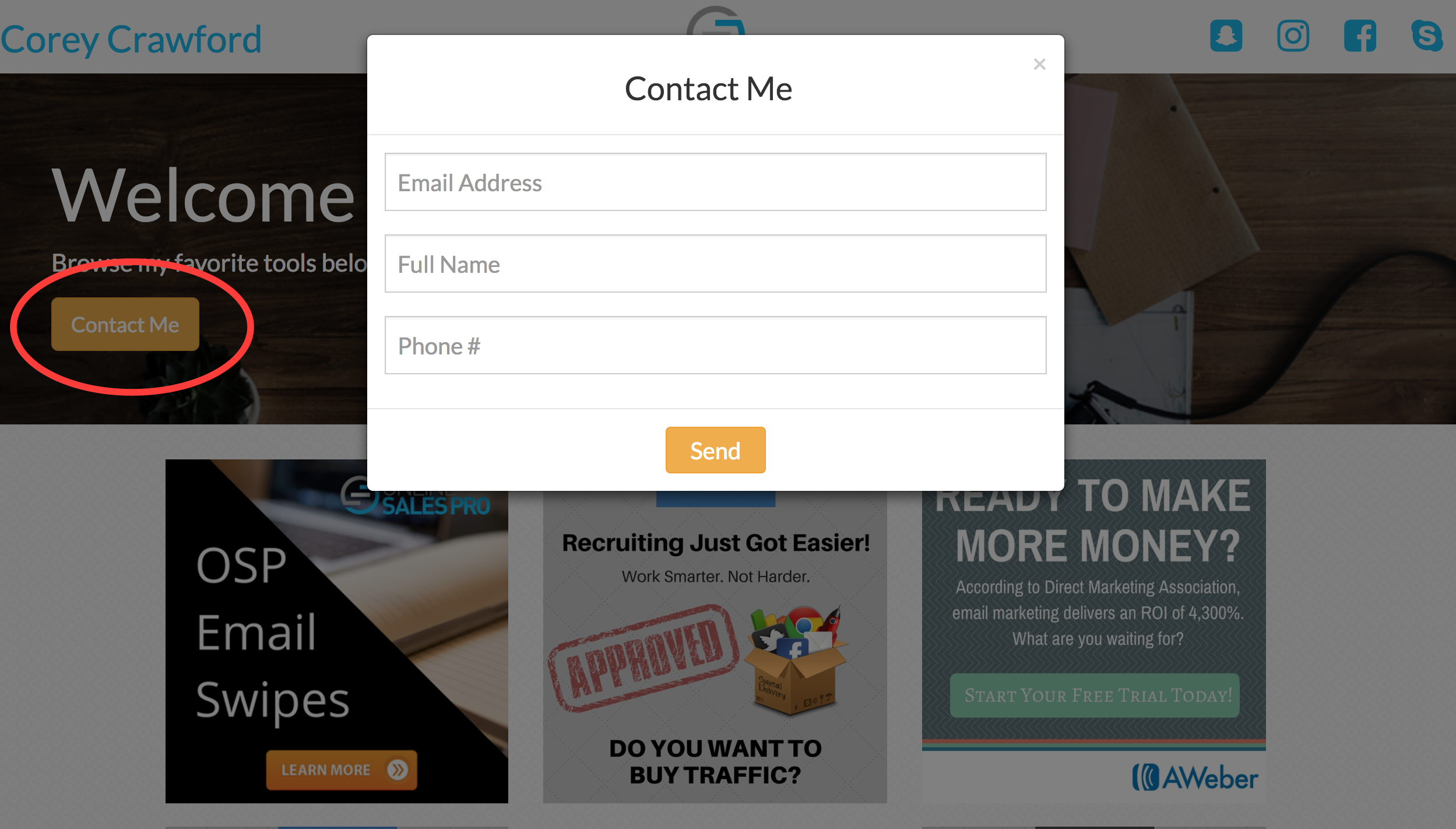 1. From the Dashboard, click on the Resources tab and then on the Online Store. Once there, click on the Edit Your Online Store Offers button.



2. Enter the list name or campaign name you would like used for your MVP Shareable Store page in the Autoresponder field. Be sure to click the Save button.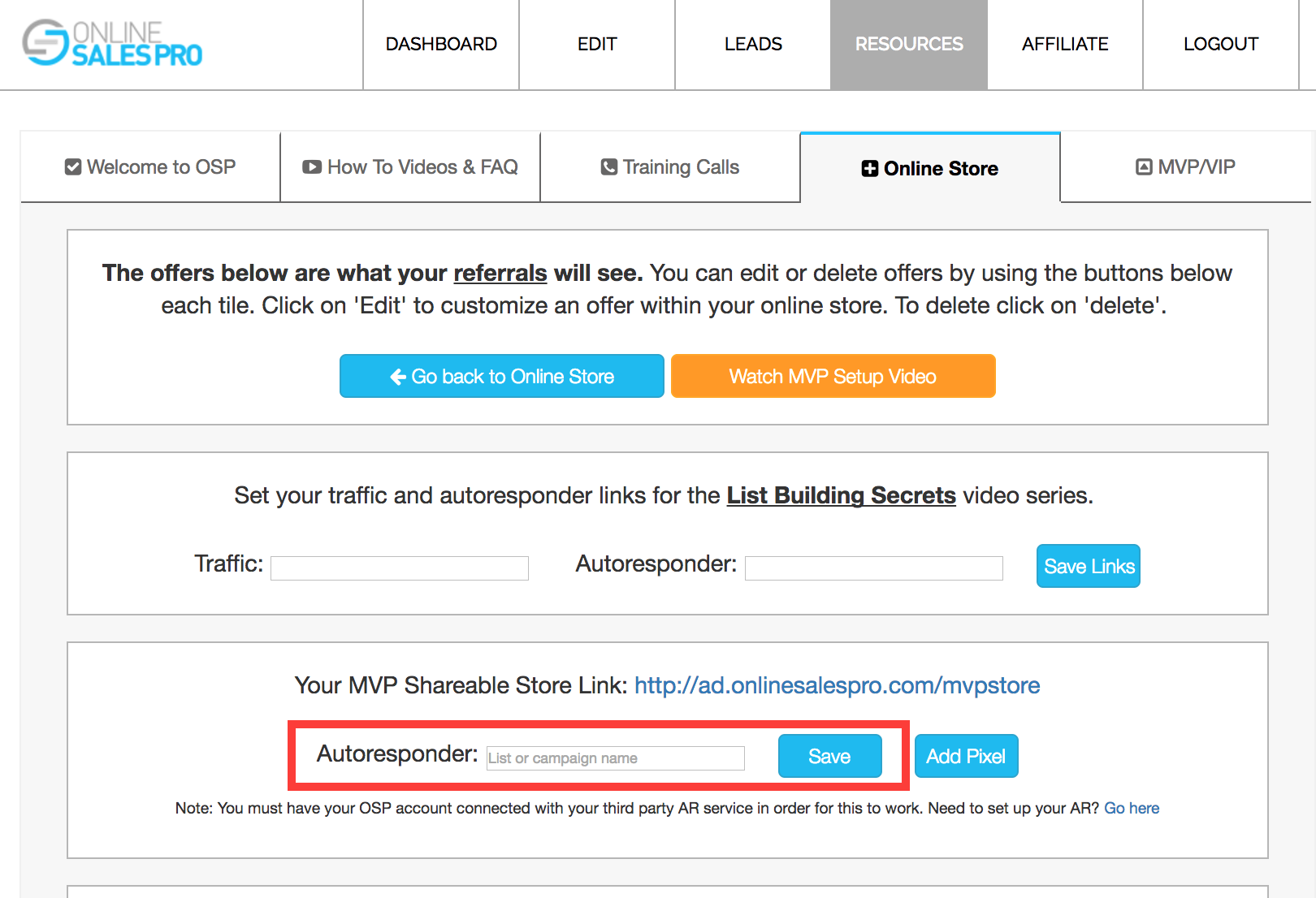 OSP Tip: You must have your OSP account connected with your third-party autoresponder service in order for this list or campaign to work for your MVP Shareable Store. To learn more about which third-parties OSP connects with go here.