From the Dashboard click the Visit the Store button.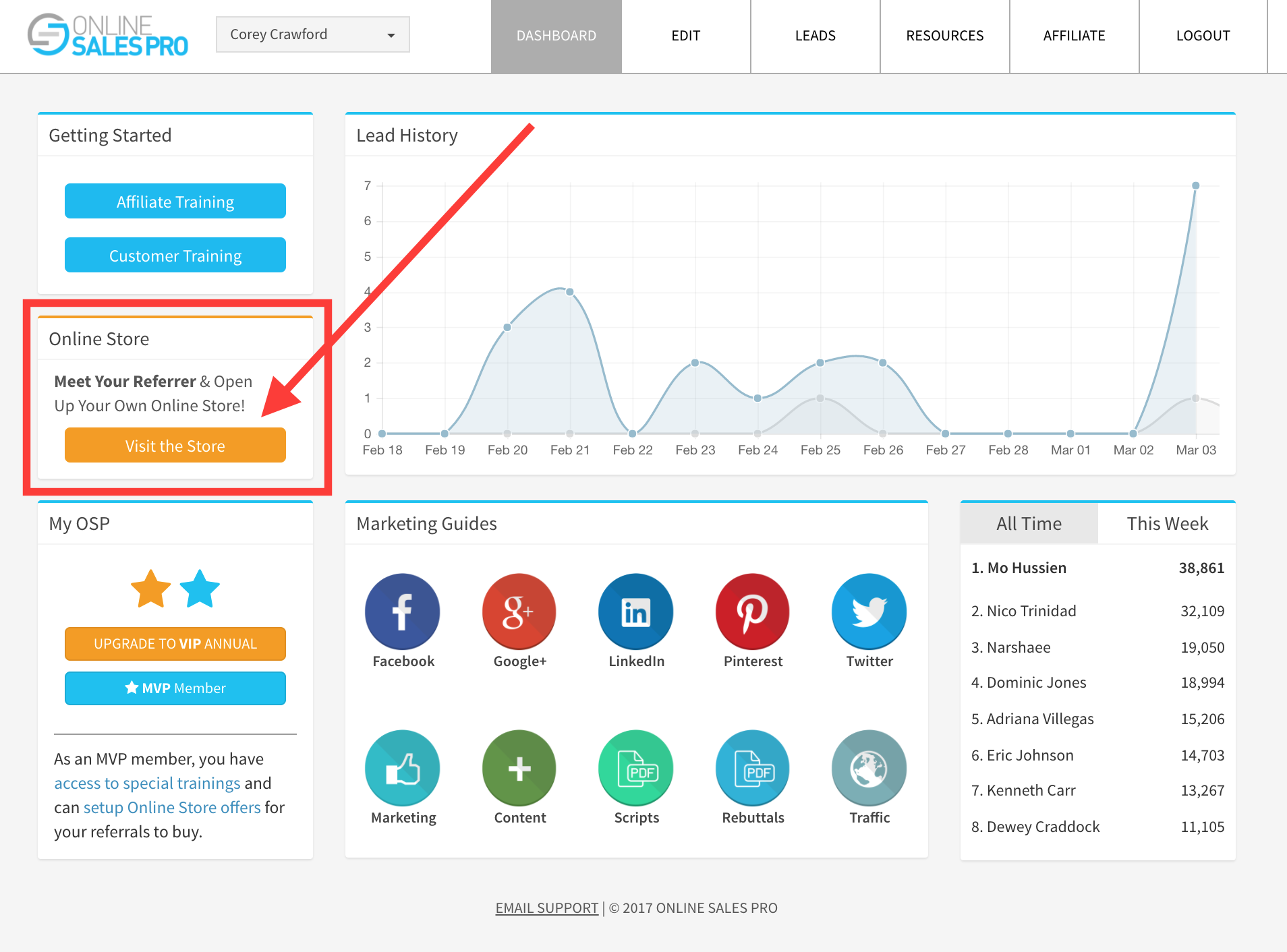 You'll land on this page. Click on the Edit Your Online Store Offers button.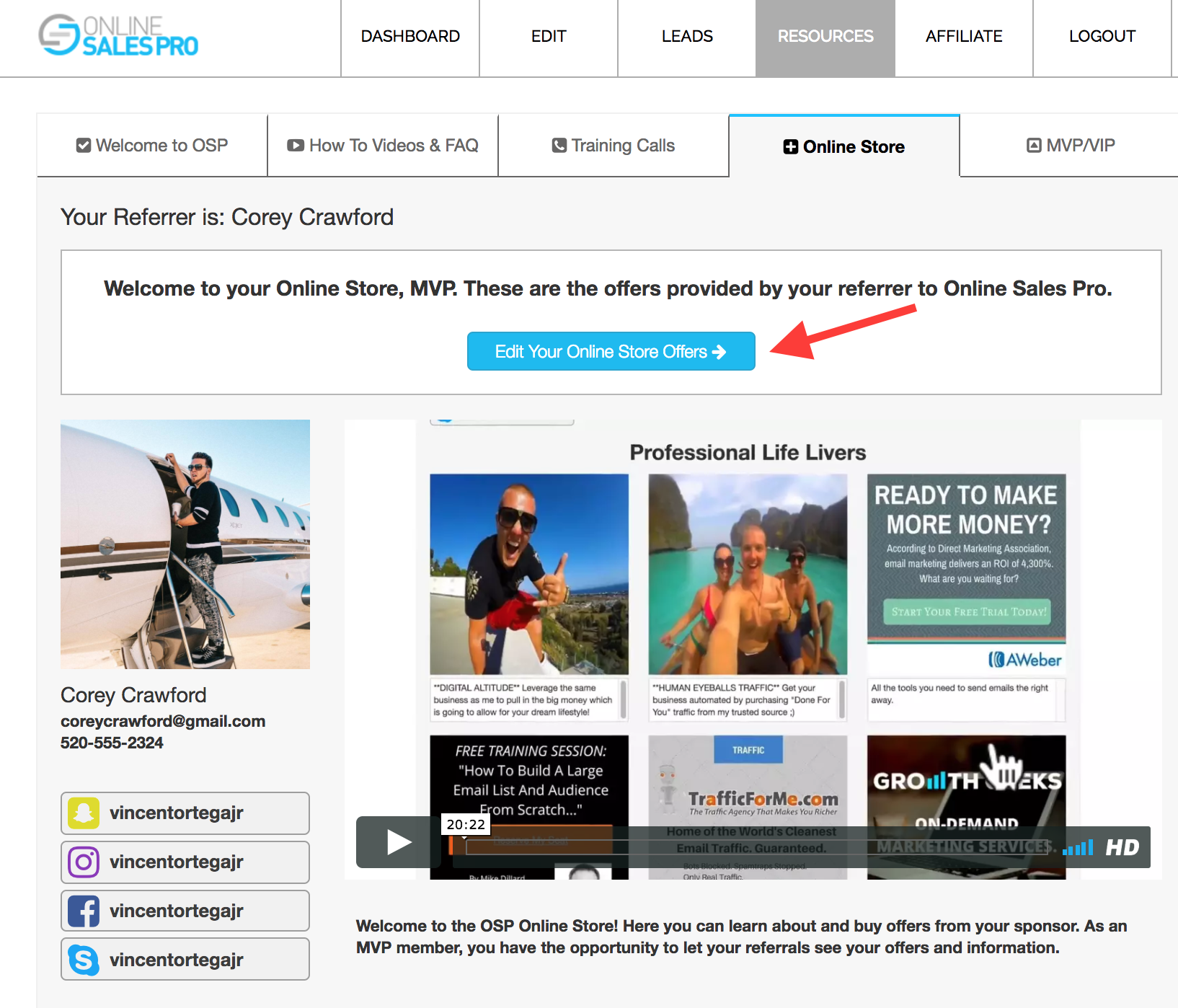 Your MVP Shareable Store Link is listed on this page. Click on it.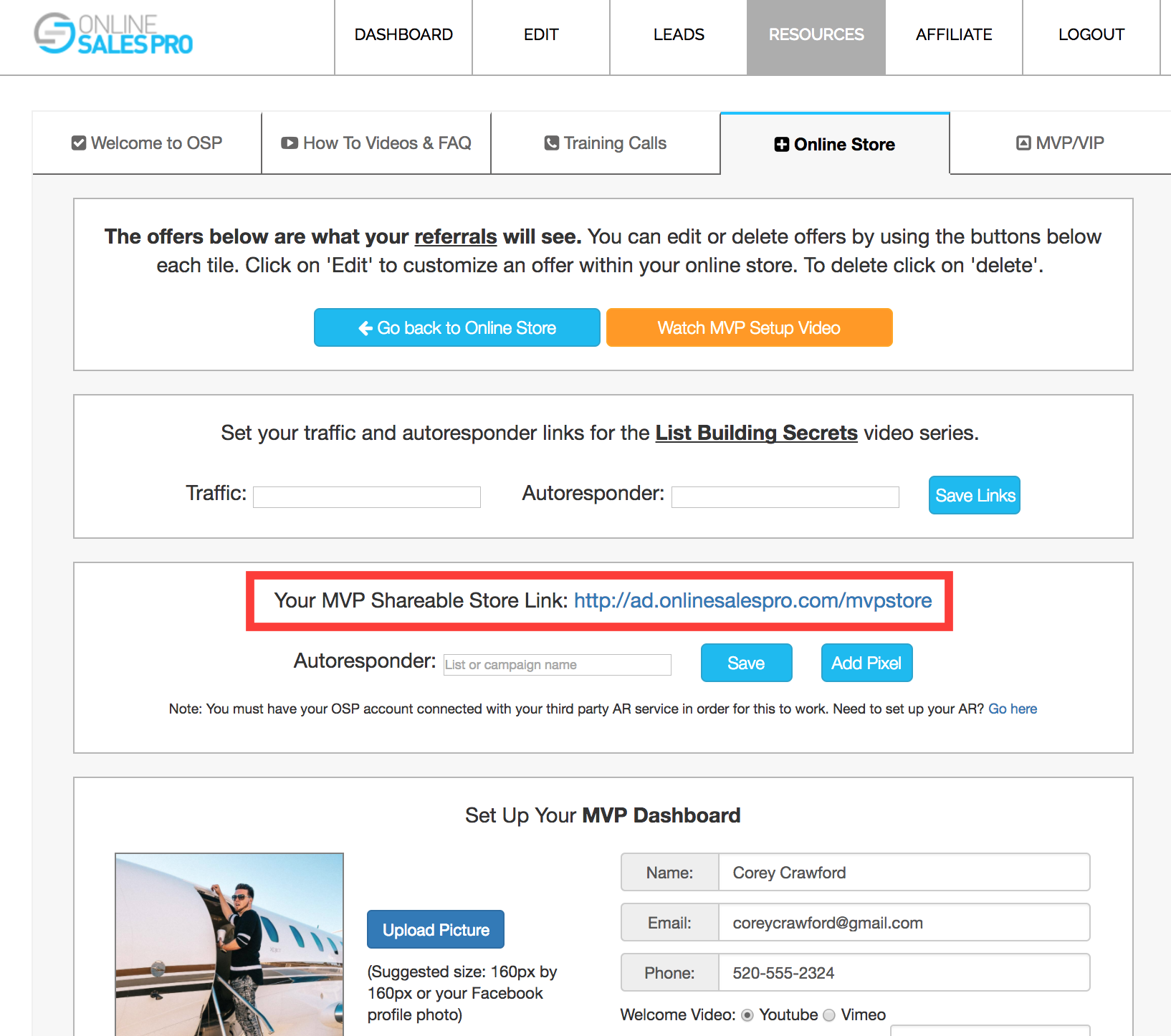 When you click on this link, you will see your MVP Store.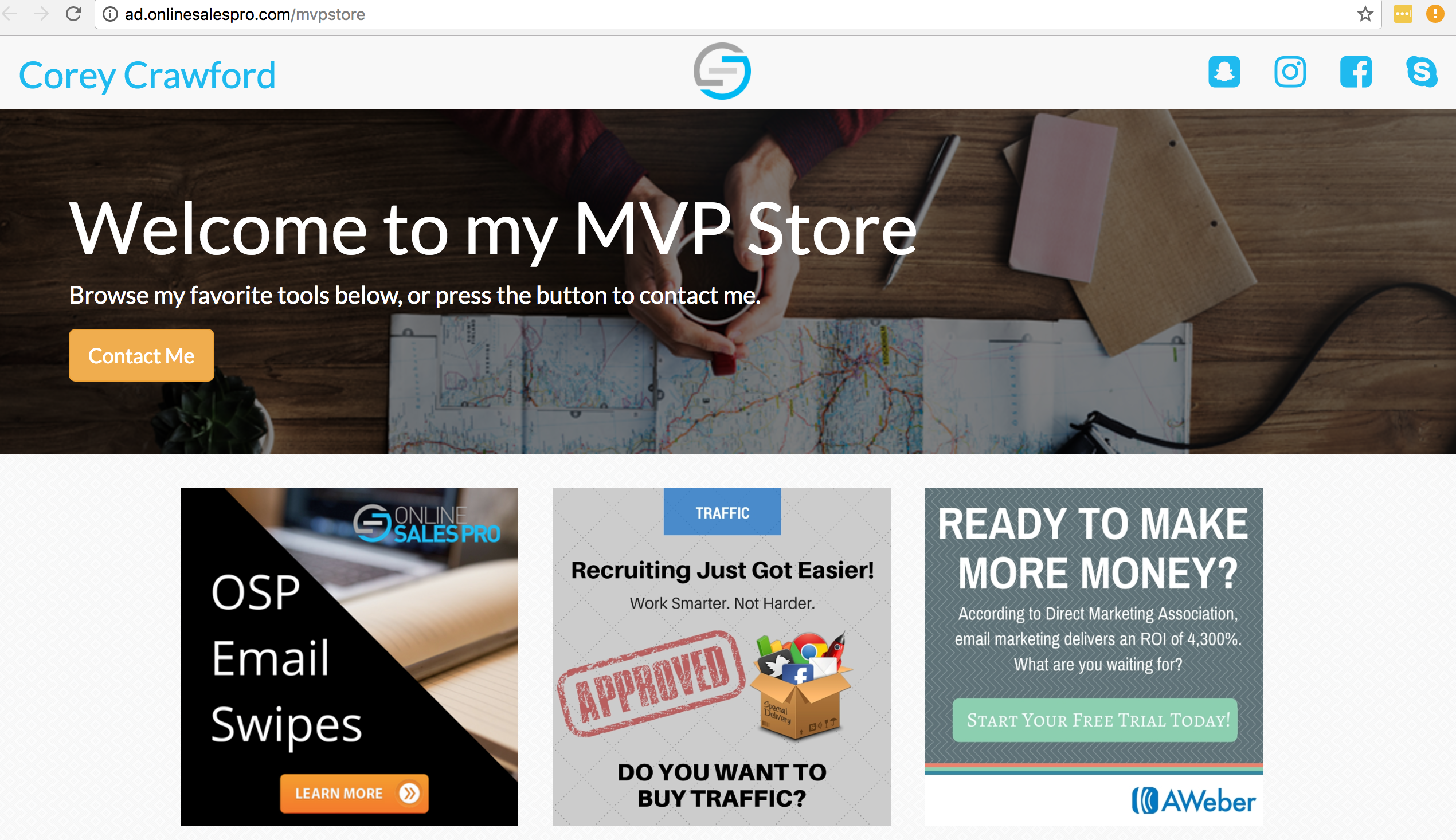 OSP Tip: Your MVP store will be your subdomain.onlinesalespro.com/mvpstore
It's like magic! Any offers you have set up in your online store will dynamically be published instantly and live to your MVP Shareable Store link.