Once you have earned a commission with Online Sales Pro, the Tax Form section will appear on your Affiliate page.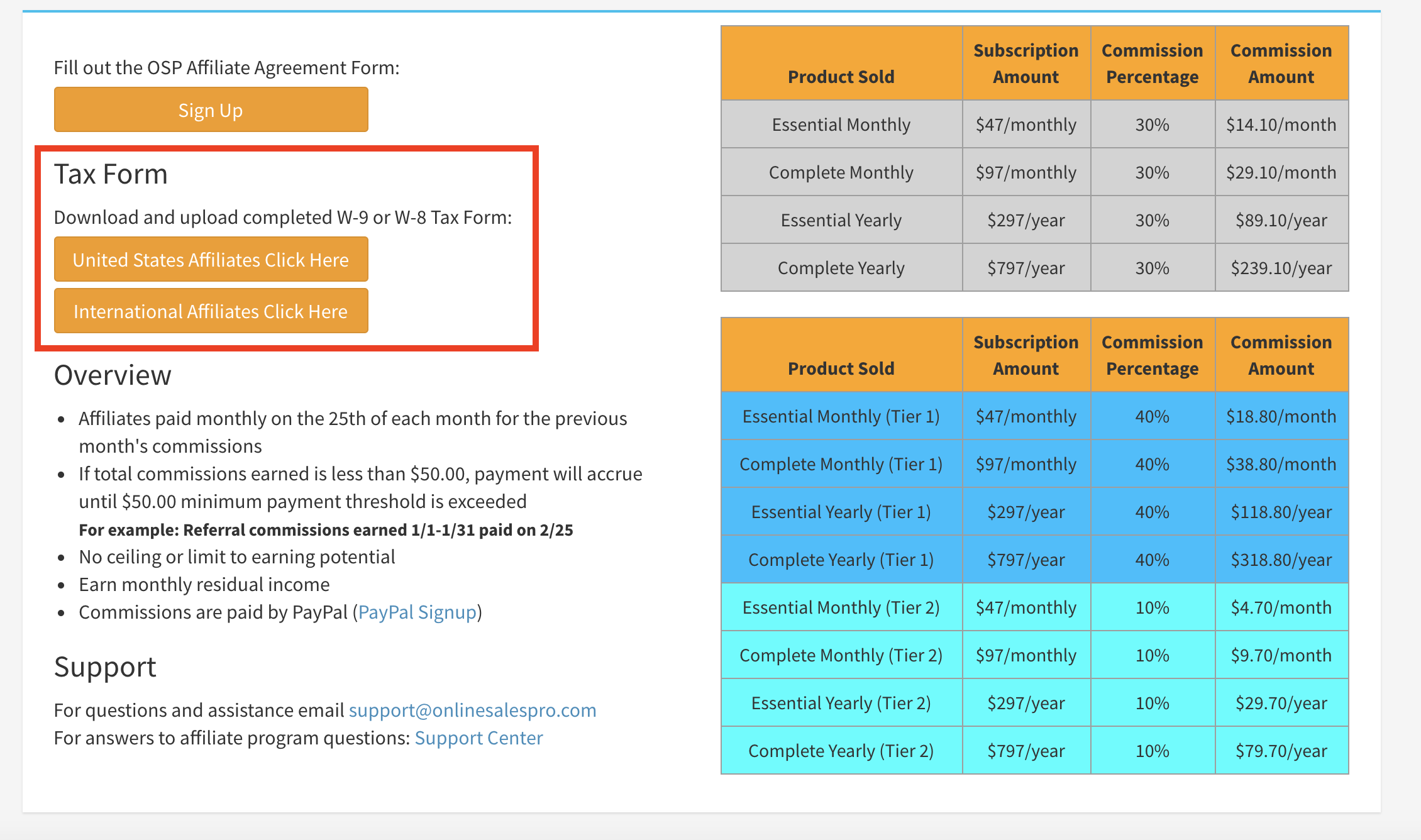 Click on the button under the Tax Form section based on whether you're a U.S. or International affiliate. 
Watch the Explainer Video
Fill out the tax form
Upload the completed form
U.S. affiliates are required to provide a W-9 Form. International affiliates are required to provide a W-8 Form. Upload the completed tax form through the secure uploader. 
IRS Instructions for Form W-8: https://www.irs.gov/pub/irs-pdf/iw8ben.pdf
Note:  Only certain plan types are eligible for the Online Sales Pro affiliate program.