When logged into your Affiliate account click on the Sign Up button.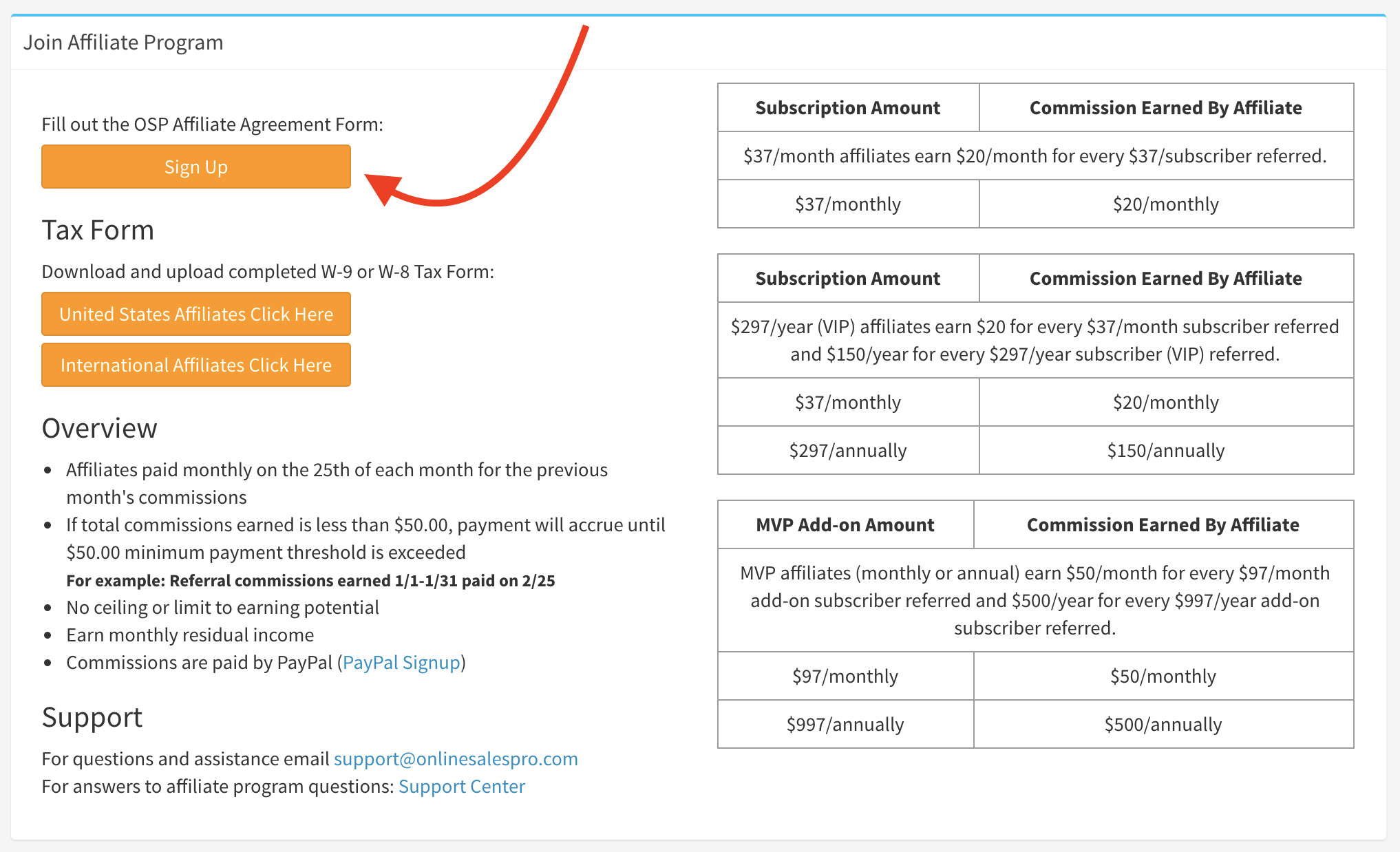 From the Affiliate Subscription Terms and Conditions popup, scroll down to the field Email For PayPal Account. Enter your PayPal email and click on the button to save.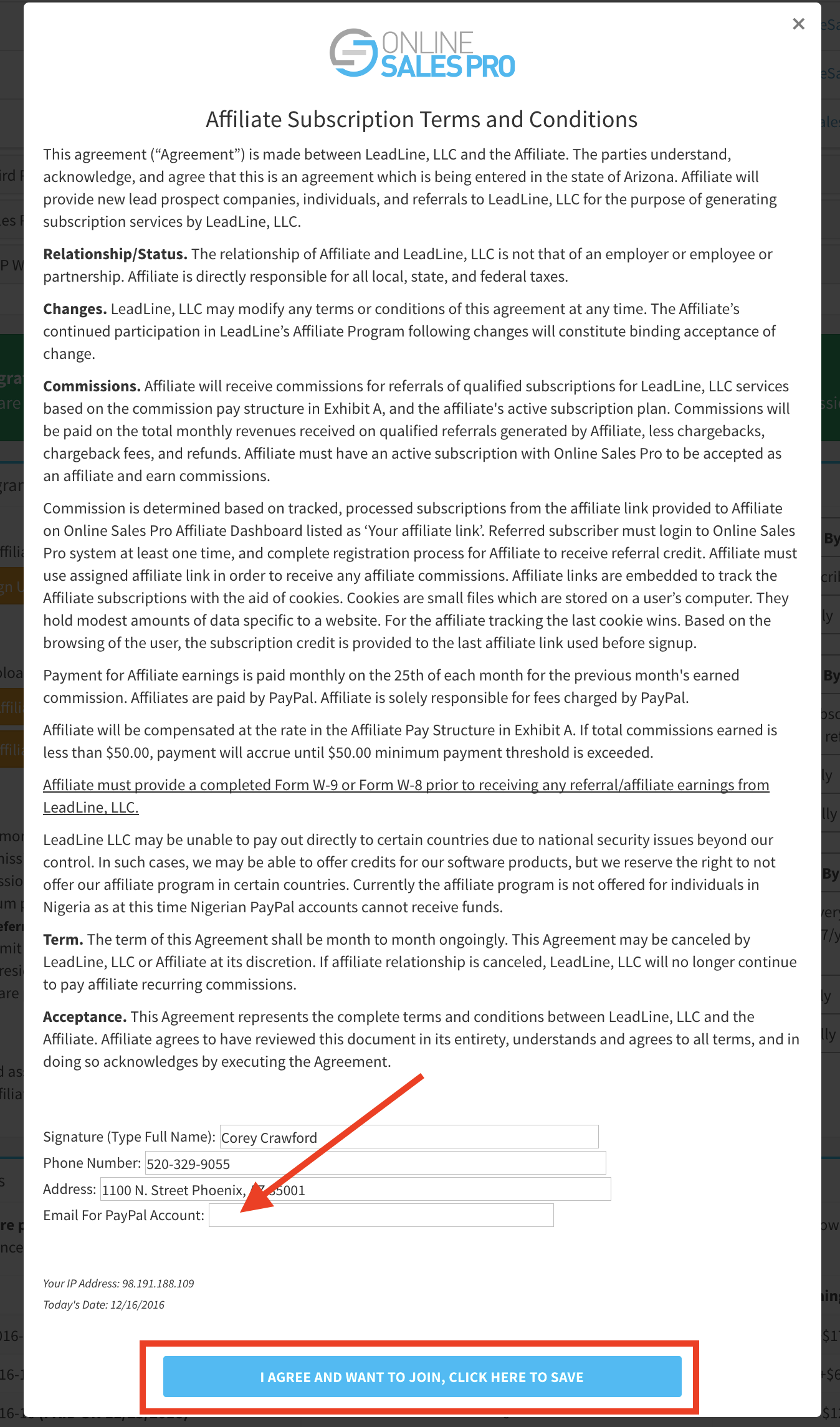 To request to update or change the PayPal email account you have saved on file, email support@onlinesalespro.com. 
Note:  Only certain plan types are eligible for the Online Sales Pro affiliate program.