When logged into your Online Sales Pro account, click on the Affiliate tab. 

Then click on the Sign Up button.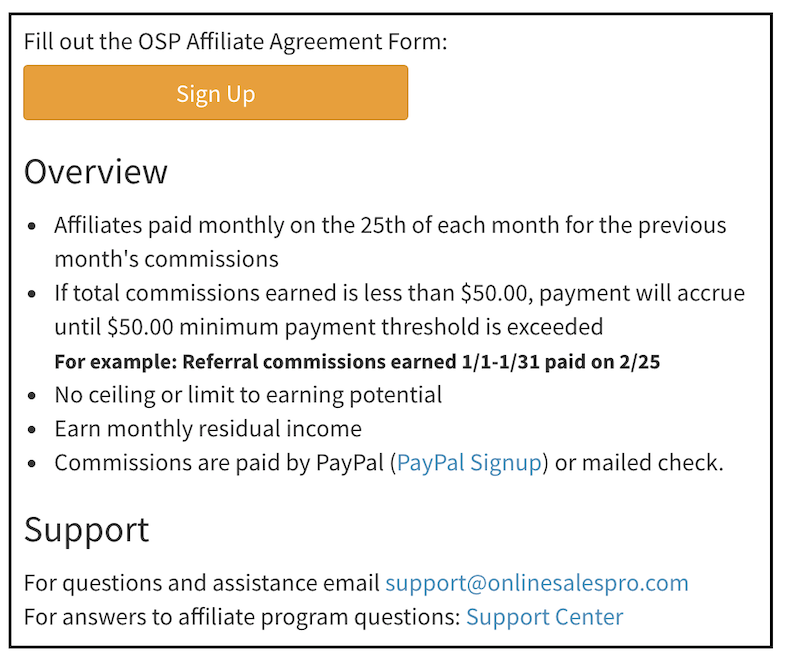 From this popup review the agreement terms and then scroll down to the field Select Payment Method Pay by Check (U.S. only).  Please note that the option to receive a check for commissions is offered only to U.S.-based affiliates.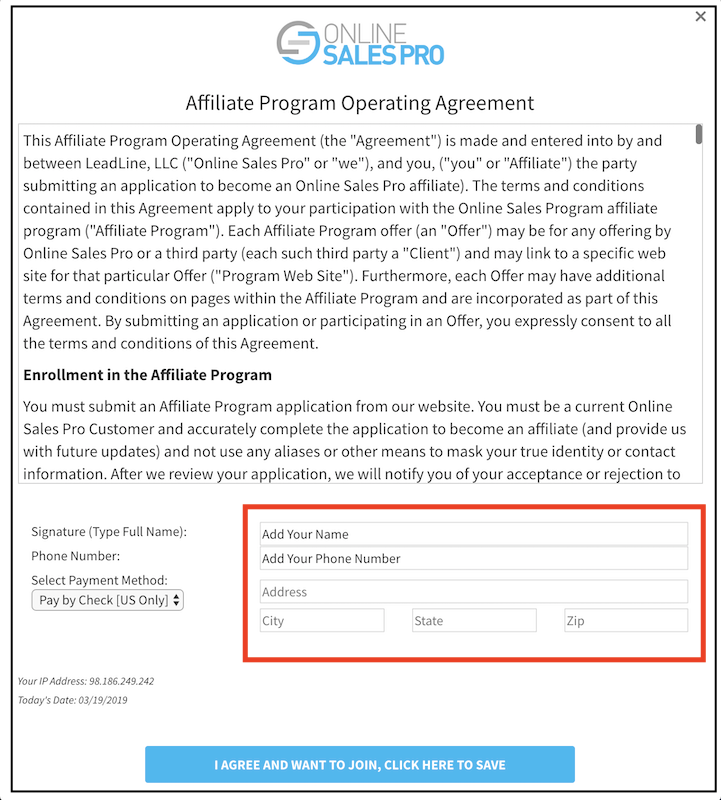 Enter your Name, Phone Number, and Address and click on the button to Save. 
Note:  Only certain plan types are eligible for the Online Sales Pro affiliate program.